Wines are not the only ones that age beautifully with time. Just like wines, cigars also need an ample amount of time to reach their best state. So for cigar lovers to enjoy the best flavor, they need to invest in the right humidor for cigars.
Smoking cigars as a hobby is both an investment in time and money. Some cigars even need more than a year to achieve the most flavor. In fact, some brands take 5 years to do that. So buying yourself the right humidor for your precious sticks will only give justice to this process.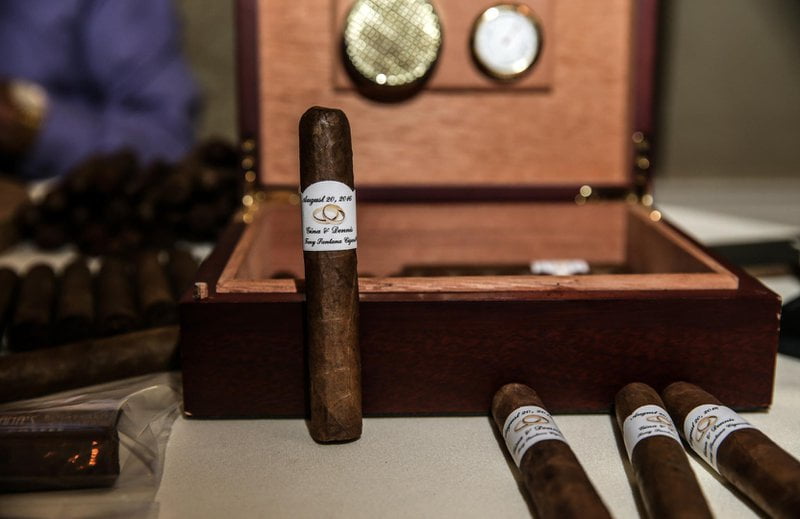 What to Consider When Choosing the Right Humidor for Cigars
Here are the things to consider when choosing the best humidor that fits your needs.
Size
Do you have no idea what particular size of humidor you should be getting? Consider how many cigars you are planning of putting inside. Then choose the humidor that is large enough to accommodate it.
Always remember that proper airflow is necessary for cigars to maintain their flavors. A humidor that is too crowded will only alter the temperature inside and will have a negative effect on the humidity. Cigars are usually expensive, and one of the reasons for using a humidor for cigars is to protect them.
A humidor that is too large will also be hard to regulate to get the desired level of humidity. Good thing that the number of stogies that you can store in a humidor is indicated depending on their sizes and shapes. So if you are planning on storing 25 sticks of cigars, then getting a humidor that can accommodate 50 is the most recommended.
Materials
The type of wood in which a humidor is made is something that must be put into consideration. The material has a great say on how well a humidor will function in terms of maintaining the temperature and retaining the moisture.
Despite being expensive, humidors with interiors made of the finest materials will also serve the best. They can even protect your cigars from insects like tobacco beetles and not just maintain proper airflow and humidity inside. Assuming that all humidors are properly sealed is not enough.
If you want the best humidor for cigars, you also have to be willing to spend a little more on it.
Types of Cigar
Other than the size of the humidor itself, another important thing to consider is the type of cigars you are about to store. And most cigar lovers collect cigars of different flavors – from mild to the strongest one. But for cigars of different kinds to retain their aroma and flavor, they must be kept properly and separately from each other.
So if you plan to store several cigars from different brands, the humidor for cigars that you should get must have multiple compartments. Because the only mistake you don't want to commit as a cigar aficionado is to ruin the masterpieces of your favorite master blenders.
More Tips in Getting the Best Humidor for Cigars
Environment
Tabletop and travel humidors are not the only types of humidors that you can choose from. There are also cabinet types of humidor and end table humidors. So where you plan to put your humidor is also something to keep in mind.
Whether you want your humidor in your office, bedroom, or living room, you will definitely find one that will match the interior of your house. A humidor with mahogany as a wood finish is one great example.
Location
Aside from the functionality and the exterior look of a humidor, you should also definitely consider where you live.
If you live in a place where the temperature is considered moderate most of the time, then lucky you. It will not be hard for you to maintain the humidity inside your humidor.
But experiencing extreme types of weather, like too cold during the winter and too hot in the summer, is a different story. It may somehow have a negative effect on how your humidor for cigars will function. If that's the case, you will need to keep an eye on the moisture and temperature levels every so often.
Budget
And of course, last but not least is the budget. Regardless of whatever you are planning to buy, one factor that will greatly affect your decision is your budget. Getting familiar with the different prices of humidors will help in getting the most out of your money.
Asking yourself how much money you are willing to let go of for a humidor is the best way to identify your budget. Keep in mind that good quality humidors are somehow pricey. So do your research to find what fits your budget without compromising your needs.
It's best to remember that you always get what you pay for. So aside from how it looks, checking the internal hardware is the best way to find the right humidor for cigars. Because more often than not, a humidor that is a little expensive tends to last than the one with a low price.
Where to Find the Best Humidor for Cigars
Asking yourself what is the best humidor for you is like asking why you love smoking cigars. So regardless of what specific type of humidor you are looking for, it should definitely answer that question. Good thing Premium Cigars of Georgia is always ready to help.
When it comes to cigar accessories, we have more than humidification devices. From cutters to lighters to butane for your lighters, we got you covered. And, of course, we have a nice selection of humidors – from tabletop to humidors you can use while on the go.
If you are looking for the best humidor for cigars, then you definitely came to the right place. Send us a message and we will be happy to show you how to utilize your cigar accessories to the fullest. Because the best way to enjoy your cigar is to know how to use your smoking accessories.