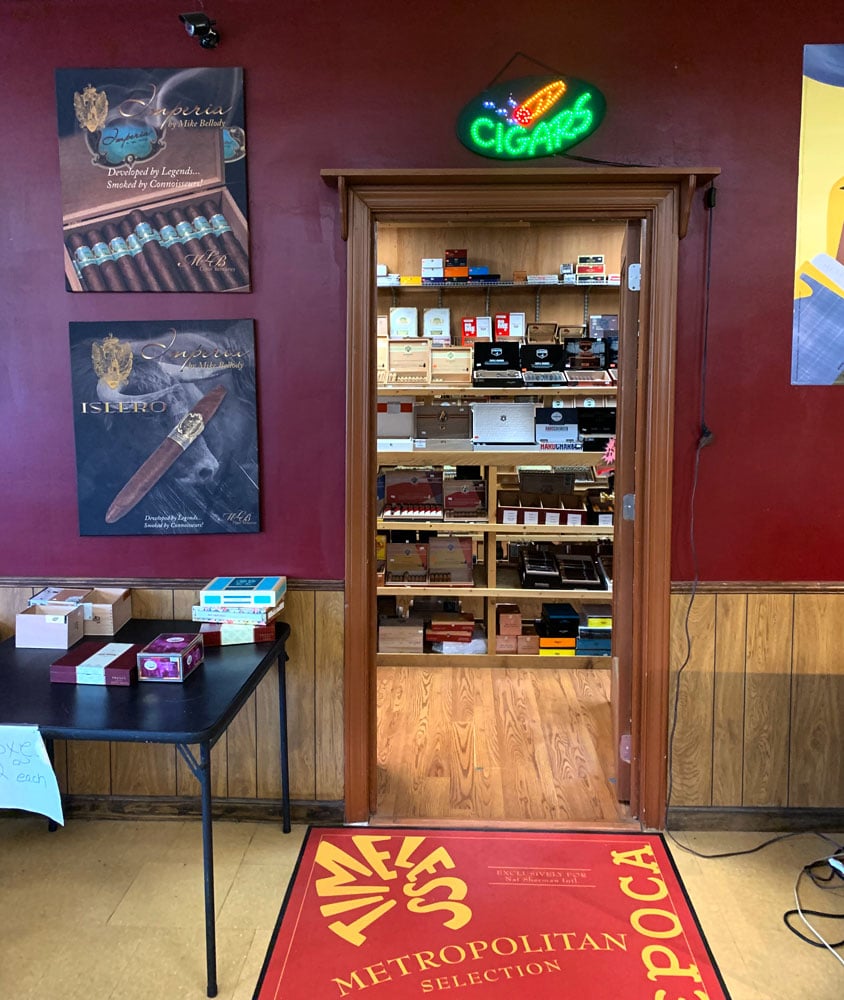 The Cigar is something that demands respect....
OUR HUMIDOR
The cigar is a true handcrafted masterpiece, often touched by some 200 individuals during the manufacturing process from seed until it's ready to be enjoyed. We provide the cigar the respect it deserves, as it truly is the focal point at Premium Cigars of Georgia. Our cigars are stored under optimal conditions, as we desire to offer you the ultimate smoking experience. Upon entering our spacious, 350 square foot humidor, you will immediately notice the aroma of the cedar-lined walls. We maintain the finest humidification systems available and even filter our distilled water through a reverse osmosis process to avoid any contaminants interfering with the resting cigars. You can be certain that our painstaking precautions will provide you with quality cigars each time you desire to enjoy one at our shop!
Are you new to the "cigar lifestyle?" Are you looking for a cigar recommendation to complement what you already enjoy? We will be delighted to offer recommendations to you. We enjoy introducing novice cigar smokers to the taste and strength profiles of the many cigars available in our humidor. If requested, we'll advise about cutting and lighting techniques. With nearly 200 cigar options, we're sure you'll find something pleasurable to enjoy. We offer the finest cigars, ranging from large, traditional manufacturers to popular boutique brands.