Getting rid of cigarette smoke indoors is one of the major concerns of people who live with someone who smokes. Luckily, you can eliminate smoke odor in many different ways.
The smell of cigarette smoke is oftentimes stubborn regardless of how strong the odor is. Smoke odor also takes more time and effort to eliminate, especially when it has penetrated your carpets, curtains, and furniture.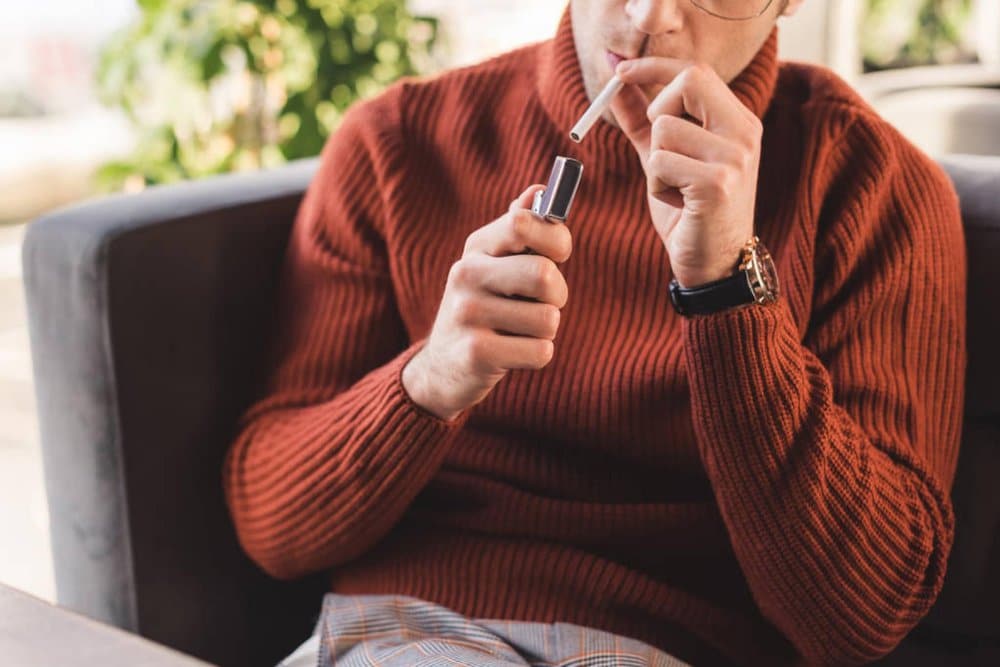 The following ways will help keep cigarette smoke from lingering in your surroundings.
Ways to Eliminate Smoke Odor
Cigarette smoke is not just smelly but also holds potential health risks. Get rid of the possible health issues that come from thirdhand smoke with these tips.
Activated Charcoal
Use activated charcoal in powder form and put it in several bowls, and then place it around your room. It will help eliminate the smoke odor as it acts as a natural odor absorbent.
Baking Soda
Another way to eliminate smoke odor is using baking soda. Leave bowls of baking soda for several days around your house to absorb the cigarette smell. You can also sprinkle a generous amount on your floor and over your furniture.
Carbon Filter (one of the most common ways to eliminate smoke odor)
A carbon filter is a common type of filter used to remove gases. It holds and traps gas molecules due to its activated charcoal. Through adsorption, the gas, together with the odor, will stick to the outside of the carbon filter.
Coffee Grounds
Coffee is also great in reducing odors and not just in waking someone up in the morning. Put fresh ground coffee in several coffee filters and leave them in the affected area for several days.
Febreze
Febreze is a product available in many stores that you can buy to reduce the odor. This household odor eliminator has a sugar-like substance called cyclodextrin, which is a chemical compound that fights against odor. Using Febreze, spray the affected area for the smoke odor to vanish.
Fresh Air (a natural way to eliminate smoke odor)
As much as possible, leave your doors and windows open if you prefer smoking inside your home or office. Especially in the warmer season or during the summer, fresh air will help dispel the smell of cigarette smoke. However, ventilation does not permanently remove the smell.
Ozone Generator
An ozone generator is a device that produces gas ozone that can also be used to eliminate cigarette smoke odor. However, products like this are usually expensive. And although effective, you still need to manage your expectations since it might not eliminate the smell completely.
Vinegar
Some people can't stand the smell of vinegar being around their house for a few days. If you also don't like the idea, you can put a few drops of lavender oil and try mixing it instead. Wiping your floor, walls, and furniture with white vinegar will cut the smoke odor naturally.
Putting 1 cup of vinegar, along with the detergent powder of your choice, in the wash cycle will eliminate smoke odor out of your clothes. If one wash is not enough to remove the smell, you can repeat the process until the odor is gone. See to it that you check your clothes for smoke odor every time you put them in the wash.
Cleaning Tips to Eliminate Smoke Odor
Always ensure clean surroundings to get rid of all kinds of bad odor in your environment.
Removing the source of the smell can be the best solution to get rid of the smoke odor permanently. Thus requiring all surfaces in the affected area to be cleaned.
Walls, windows, decks, and all the exterior surfaces must be scrubbed and washed. While all the interior surfaces must be disinfected using mild soap or a cleaning solution. You may also include the inside of your closets, drawers, and cabinets.
After disinfecting your carpets, mattresses, and window coverings, it is recommended to deodorize them with steam as well.
Call for a professional cleaning service to clean your heating and air-conditioning units for smoke residue.
Regularly replace dirty filters with clean ones.
Only Buy Premium Cigars from Quality Shops
For a store to be considered of high quality, great customer service must be provided together with a positive attitude. Premium Cigars of Georgia doesn't only offer you that old-school cigar shop vibe, but also makes sure that your visit will always be a pleasurable one.
For a variety of cigars and accessories, you may stop by the store or contact us here. Whether you are looking for a time-tested brand or you want to try a new blend, you are always welcome to lounge at Premium Cigars of Georgia.
We believe that cigars should be savored in a relaxed atmosphere. Stay away from the cigarette smell that clings to your furniture, or even to your skin and hair, with the best ways to eliminate smoke odor suggested above. Stay safe while enjoying premium quality cigarettes.